Company Profile
Shoe Carnival is a leading retailer of family footwear. Each store offers a wide selection of both name brand and private label merchandise. Contests, games, neon signs, flashing lights and up-tempo music produce an energized shopping atmosphere.

The combination of a unique shopping environment in a large store format, value pricing, low cost structure and advanced information systems distinguishes Shoe Carnival from its competitors.

Shoe Carnival creates value for its shareholders by providing value to its customers. Feel free to browse our press releases section or link to a current stock report.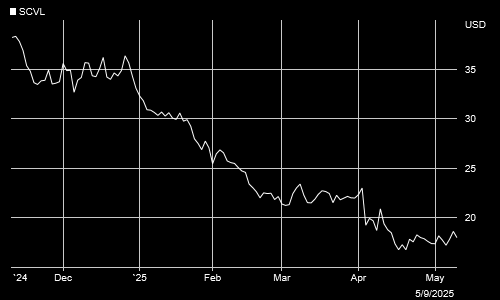 Copyright West LLC. Minimum 15 minutes delayed.
Events
Tuesday, Jun 18, 2019 at 9:00 AM EDT
Wednesday, May 22, 2019 at 4:30 PM EDT
Tuesday, Mar 26, 2019 at 4:30 PM EDT
Monday, Jan 14, 2019 at 2:00 PM EST